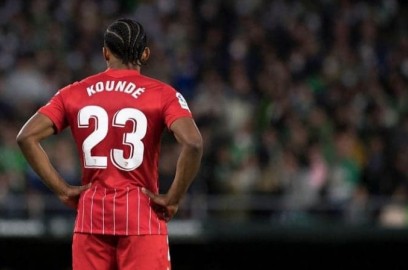 1)SET A GOAL AND WORK ON IT'S IMPLEMENTATION!
The key to achieving the greatest success is to set a clear goal and act step by step to the effect!
2)DON'T BE AFRAID OF LOSING!
Failure is a natural part of any path to success!
Treat each failure and failure as a stage that will lead you to success.
When your attempt is unsuccessful, learn more and make another attempt right away!
3) DON'T WAIT FOR THE PERFECT MOMENT, START NOW!
Even the best footballer once had to just start his way.
Start, that is, to make a decision and take the first step that will even slightly bring you closer to your goal.
Remember that there will never be perfect conditions so just start here and now.
The initial steps for you are to find a club even on a low level and join it, and next go to individual training today and record this training. Next then add a video to our portal to start showing what you can do!
If you do not have an account with us, register for free.
4) SET YOUR PRIORITIES
If you have made a decision and made the first steps, irrevocably establish that from today your priority is to become a professional footballer in a few years.
This decision must be followed by specific activities such as daily club and individual training, possibly healthy eating and persistence.
5) THINK FOR DEVELOPMENT!
Remember to set your mind on constant development. Always think what else you can do to have a better chance, what you can improve in your skills, etc.
Only this way of thinking will prevent your development from stopping.
6) ACT INNOVATIVE!
By using all the options available to you, such as the Internet, television, training books, look for opportunities to train and promote yourself better.
Be an innovator, don't quit just because you don't know anyone who is training and promoting themselves this way or looking for a club.
A good example is the active use of FootballTalentsTube, com.
Do not be discouraged by the fact that no one from your environment trains individually every day and promotes on the portal.
Just act.
When you become successful, everyone will suddenly start imitating you.
7) HAVE GREAT GOALS!
The key to success is to set yourself great goals and not to limit yourself.
Have huge goals and work hard to achieve them because you never know how far you can get.
8) CREATE AN ACTION PLAN!
Once you have your goal, create a step-by-step plan of action for a few years ahead and write it down on a piece of paper so that you can see it once in a while. Don't limit yourself!
Act consistently and check the plan from time to time and correct it if necessary.
9) DO NOT GIVE UP !
An important aspect is that you should be aware that difficulties and failures will come sooner or later.
It is important that you learn from these failures, learn, and go on without taking into account the resignation.
10) LET SUCCESS DON'T STOP YOU!
It is very important how you react to failure, but also how you react to success.
If everything is going very well and you are achieving success, don't celebrate too long.
Work and development must come first!
11) WORK HARD ABSOLUTELY EVERY DAY!
Once you start, never stop!
Work absolutely every day so that each day brings you closer to your goal.
There will be days when you become discouraged and tired.
However, you have to overcome it and get the job done.
ONLY WITH THIS ATTITUDE YOU HAVE A CHANCE!
If you follow each point step by step and your actions are wise and consistent, you will succeed!
If you need support in training, gaining contacts with agencies, clubs or coaches, write us a message on our Fcebook page and prepare a set of videos on your profile on the portal showing how you train and play so far so that we can assess your skill level and we will do everything our best to help you.
Thank you and we are extremely grateful for every share, like and comment.
In this way, each of you is the co-creators of the portal and its user at the same time!
It is mainly thanks to the most active users that the portal is developing so fast and can support talented footballers more and more!