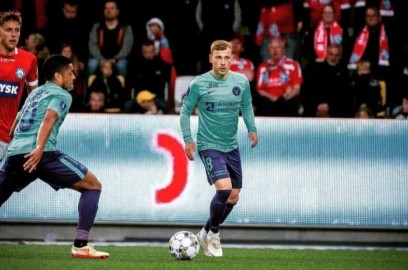 Nowadays the search for talented players starts early and scouts from clubs and agencies are looking for future football stars among younger and younger players.
Increasingly, a player at a young age is called a great talent and the best clubs in the world are ready to pay a lot of money for him.
In such a situation, a young player loses his motivation to work hard because, under the influence of praise, he thinks that he is already someone special.
In the vast majority of cases, due to the lack of an appropriate response to the situation of inhibition of the development of skills and systematic increase in the value of a player, it ends in that the player, instead of making a great career, usually becomes a great disappointment and wastes his potential!
A good example of wasting great talent due to the lack of an adequate response to the development crisis is Max Meyer, a former Schalke 04 player who aroused the interest of the biggest clubs in the world, and now at the age of 26, when he should be at the peak of his career, he only plays in the Turkish league, but even there, it is not able to show any part of its potential.
So how do you must react when your career is not developing as well as you dreamed of?
1) ANALYZE THE SITUATION AND TAKE THE APPROPRIATE ACTION.
Very often, the key to positive changes is to see the crisis you are in and start reacting!
When a player at a young age stands out from other players and hears the opinions of coaches and agents about his great talent and how close he is to play at the highest level, it is difficult to see a crisis even when the player is without a club for a long time and there is no indication that this situation will change.
If you are without a club for a long time or you are only on the reserve team, you definitely need to analyze it and change something.
The key to getting everything done is to locate the problem by talking to the coaches and experts.
Then remember to never blame others and try to eliminate your imperfections.
You should analyze yourself in terms of football skills, mental aspects, lifestyle as well as diet.
The problem doesn't have to be a big deal, but if left neglected it can damage your career.
2) START ELIMINATING YOUR WEAKNESSES!
Now that you have analyzed what you need to improve, it's time to start training!
Choose the right training and start working step by step every day, both individually and in club training!
Remember to take care of every aspect of development - mental, physical preparation, football preparation and diet!
3) SEARCH FOR NEW CONTACTS AND PLACES TO SHOW YOUR SKILLS!
The matter is simple if you work only with one agent or trainer all the time - sometimes you need changes and new stimuli!
Get in touch with a few other agents, coaches and ask for advice
Place your video on our portal and try this form of promotion on the Internet because this form of searching for a club gives you enormous opportunities!
4) LET THE SALARY WILL NOT BE A DECISIONAL ASPECT WHEN CHOOSING A CLUB.
If your career is not going well and you have made the decision to change club, aspects such as:
- A coach who has the skills to develop the potential of footballers.
- Good chances to play in the first squad.
- The style of play of the teams that allow you to show off your greatest strengths.
- Good training facility
Sometimes it is profitable when a player agrees to sign a contract with the club, receiving a lower salary, but all the above conditions are met.
Sometimes it is worth taking one step back in order to be able to take two steps forward soon.
If any of you, after reading the article, feel that something has just stopped in his career and needs help, he can write a private message to us on Facebook, in which he describes his story and includes videos from training and matches, and our employees will try to help you.
If you found the article valuable, please leave a like and share it as it is very important to us.